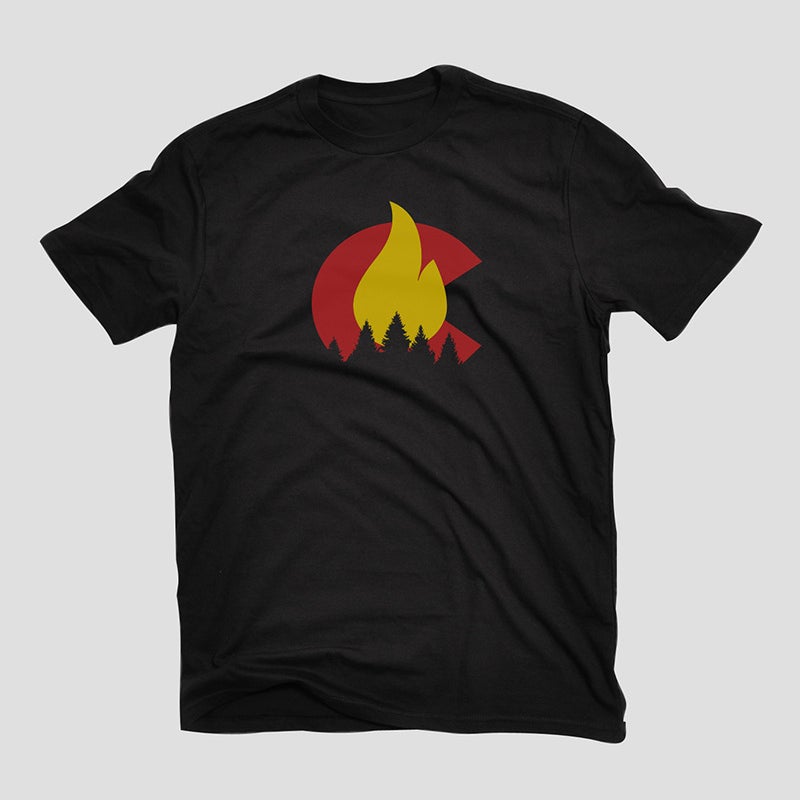 C-Fire 2013 | Wild Fire Tees Signature Tee By Austin Buck
$

20.00 Tweet
---
After Waldo Canyon, we created the C-Fire original as a badge of honor to represent the indomitable spirit of our communities that continue to fight fire. As Black Forest burns, that spirit is alive -- and we want to have the backs of victims, firefighters and first responders. Colorado burns again, but we stand strong.
Designed by Austin Buck
of Copilot Creative
Colorado Springs, CO
All WildFire Tees are printed on high-quality, 100% cotton pre-shrunk tees and screenprinted with love right here in Colorado. Sizing charts and info can be found on our Shirt + Sizing Info page.
What you see is what you get; All sales are final (and awesome!)
Shipping info
Free shipping in the U.S.
Tees will be shipped out within 7-10 business days of order.